To display the Author Section and to enable a Author Page, please follow the below steps:
Download the Author Extension #
First download and install the Author Extension from the below link –
https://github.com/GitMubarak/books-gallery-author
Copy Author Name #
Now open a book in book editor and copy the author name
Create a Author Profile #
Now go to WBG Books -> Author and Create an author bio there.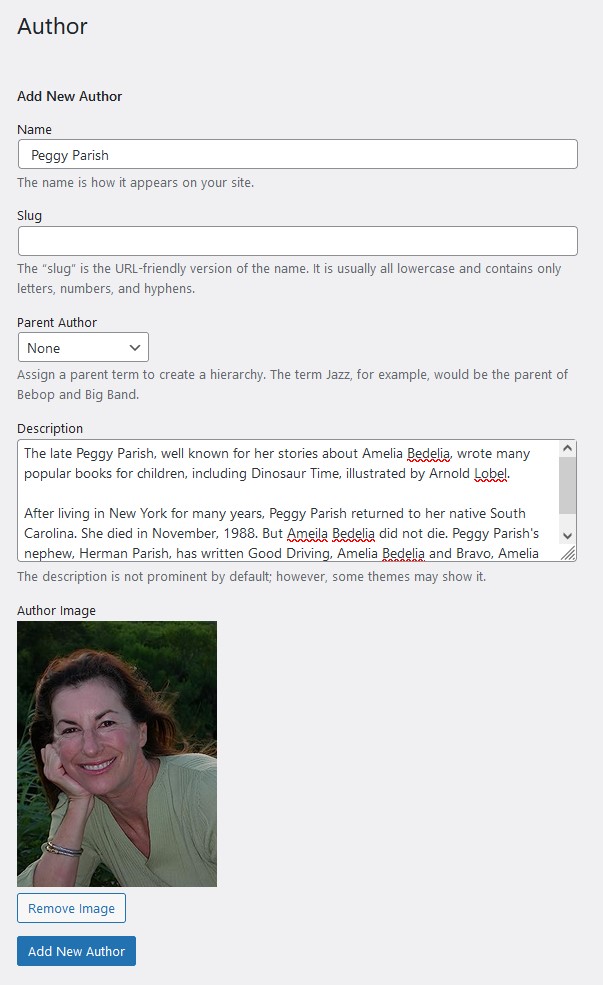 Now, if you open the book details page, you should see the Author Bio Box there.
Now if you click on the author name or read more, you should see the Author Page.
Hide Author Bio from Details Page
If you wish to hide the author bio section from book details page, you can do it easily.
Go to WBG Books -> Book Details Settings and find the option "Hide Author Panel".
Check or enable the option and the author bio section will be hidden from your book details page.
Same way, you can also change author panel title.
See the above image again!
Thank you.
Books Gallery
Average rating:
0 reviews