WordPress Books Gallery Plugin
WordPress Books Gallery is the Best Books Gallery & Affiliate Plugin for WordPress which will build a beautiful mobile-friendly Book Store, Gallery or Library in minutes.
Trusted by 5,000+ Happy Customers worldwide:​
The #1 Books Gallery & Affiliate Plugin for WordPress
3 Simple reasons to start using Books Gallery on your site
Create Clean, Modern & Responsive Book Showcase
WordPress Book Gallery allows you to build a gallery for books in minutes.
All you actually need to do is add the book information and display it on your webpage using a shortcode.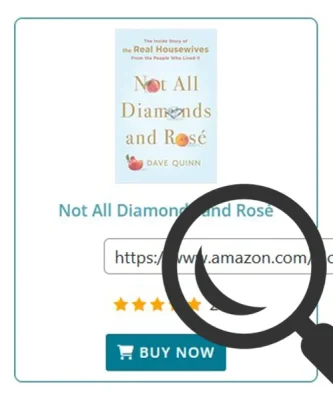 Earn Affiliate Commission for Every Book Sold
If you want to sell books and generate some passive income, there are a couple of ways to do it.
If you're part of an affiliate program such as Amazon, you can set up links where visitors can buy the books in your gallery.
With this books gallery plugin, you can sell or affiliate your books up to 15 different links.
An excellent and easy way to get more conversion of your affiliate programs.
Import Books via API From Open Library & Google Books
This is a handy tool that saves a lot of typing. All you need is the ISBN 10 number of the book you want to import.
The importer brings in all the book details from the Google Books Archive. You can add multiple ISBNs at once, separated by a comma.
I've spent many months trying out various plugins trying to create a perfect book repository website. But no matter which one I tried with, there was always something missing. And recently I found this plugin – and it's been an absolute game-changer for me!
All the features needed to make an awesome book gallery website are all there. It can turn your website into something like goodreads. My website is now exactly how I wanted it to be – it's like magic!
Wow. Just wow. The flexibility that is built in is incredible. The API upload function is top notch. Search functionality superb. Support when I have questions is rapid and helpful. The professional upgrade is absolutely worth it.
Blackbird Writers is a collaborative author website and the Books Gallery Plug-in is perfect for our needs! We are able to list books by author and by genre. they can be searched with many other filters too. The organization and cleanliness of the page made my website designer happy and we love the look. Thank you!
Founder, Blackbird Writers
This is a great product with lots of features and settings for your book gallery. Simple to set up and easy to scale. I am a Pro customer and the support has been great. Always there when you need any help or have questions. I would strongly recommend this to anyone looking to set up a library of books or commercial store with ease of use being top of mind.
I love the way the Books Gallery displays my 15 books. It's so much easier than what I had before, and the designer is wonderful, quick to respond and very helpful. Thank you!
This is a great plugin. I gave it 5 stars. It displays my books very well. I highly recommend it.
Founder & CEO, Jonarma Publishing
Powerful Features of WordPress Books Gallery Plugin
Take a look at the amazing features that WordPress Books gallery Plugin offers.
Frequently Asked Questions
Do you have questions about Books Gallery?