We're here to help you with any questions you have
Note: All prices are given in USD exclusive TAX/ VAT. TAX/ VAT will be charged depending on the destination country.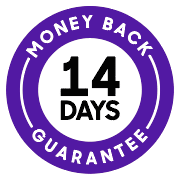 ⋆ ⋆ ⋆ 14-Day Money Back Guarantee ⋆ ⋆ ⋆
You are fully protected by our 100% Money Back Guarantee. If during the next 14 days you experience an issue that makes the plugin unusable and we are unable to resolve it, we'll happily consider offering a full refund of your money. More info…
Wow. Just wow. The flexibility that is built in is incredible. The API upload function is top notch. Search functionality superb. Support when I have questions is rapid and helpful. The professional upgrade is absolutely worth it.
Blackbird Writers is a collaborative author website and the Books Gallery Plug-in is perfect for our needs! We are able to list books by author and by genre. they can be searched with many other filters too. The organization and cleanliness of the page made my website designer happy and we love the look. Thank you!
Founder, Blackbird Writers
This is a great product with lots of features and settings for your book gallery. Simple to set up and easy to scale. I am a Pro customer and the support has been great. Always there when you need any help or have questions. I would strongly recommend this to anyone looking to set up a library of books or commercial store with ease of use being top of mind.
I love the way the Books Gallery displays my 15 books. It's so much easier than what I had before, and the designer is wonderful, quick to respond and very helpful. Thank you!
This is a great plugin. I gave it 5 stars. It displays my books very well. I highly recommend it.
Founder & CEO, Jonarma Publishing
Great plugin, team is easy to work with when you have issues or questions. Super responsive.
Do you have questions about WordPress Books Gallery Plugin?